Join The Conversation
Welcome to the world of tron community where users, developers and the company can engage in productive discussions, exchange ideas, and share best known methods to improve the quality and the overall experience of Smartron products and thereby improving the productivity, safety and lifestyle of the community.
USER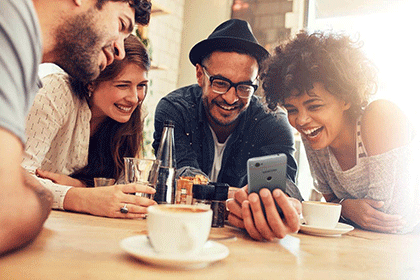 The incorporation of user feedback has been an important part of Smartron's organisational and product development culture. We are proud to see that our online user community has grown to be a warm, open and friendly one. Whether you want to report a bug, request a feature, discuss the future or technology or just say "hello", you'll find many of us here at Smartron spend quite a bit of time interacting with our users on our online forums. We welcome you to join the community today and be a meaningful part of the conversation.
DEVELOPER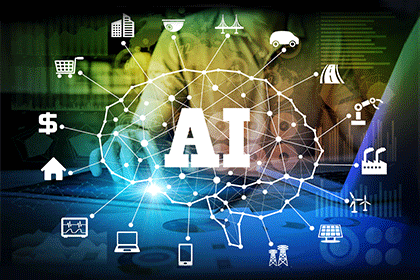 Smartron is delighted to introduce a very unique community based "open innovation platform" to co-create and collaborate on building a strong product ecosystem. We already have several teams both in India and around the globe working on very interesting products under this model. Powered by tronX program is part of Smartron's one of founding objectives to create open innovation platform to accelerate and aggregate pace of innovation and build a robust product ecosystem in the country. As such, we are opening up all APIs, SDKs for tronX ​.​ If you have a product that is in development stage and that you need a platform like smartron's tronX or have an idea that needs funding and further development, please submit your details here
[email protected]
T&C
TERMS & CONDITIONS
Due to the large number of business plan ideas and related materials that we review, and the similarity of many such plans and materials, we cannot accept responsibility for protecting against misuse or disclosure any confidential or proprietary information or other materials in the absence of our express written agreement to do so. Please consider this carefully before sending us any information or other materials that you deem confidential or proprietary.
If you submit any content, materials, or information (including business plans and related materials) (collectively, "User Content") to Smartron, you hereby grant Smartron a non-exclusive, worldwide, royalty-free, fully paid, irrevocable right and license under all of your intellectual property rights in such User Content, now existing or hereafter arising, to use, copy, modify, and distribute such User Content in connection with Smartron's review and analysis of your User Content, including any decision by Smartron to invest or to invite you to participate in Smartron activities or events.
ACADEMIC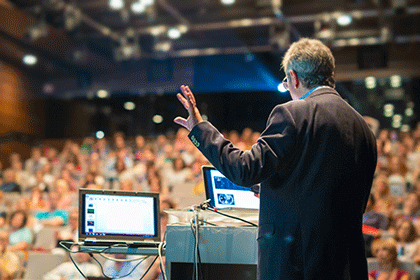 The world has benefited much from academic research. There are innumerable stories of influential companies that grew out of spin-offs from academia. Students and researchers from academia can bring to the table a perspective that might sometimes not be perceivable in straight-jacketed corporate cultures. We, at Smartron, believe in constant and impactful collaboration with academia. One such example is our collaboration with the Centre for Human Applied Reasoning and Internet of Things (CHARIOT) at the University at Southern California. We are constantly looking at more collaborations that will advance the state of the art and seed our next round of product ideas. We will soon be introducing tronX based AI and IoT training and development platform specifically designed for the use of various academic and research institutions to innovate, skill, upskill and reskill.